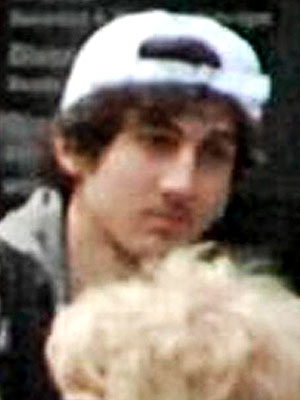 The Boston Marathon bombing suspect Dzhokhar Tsarnaev has been transferred from hospital to prison, US police say.
The US Marshals Service said the 19-year-old had been moved from the Beth Israel Deaconess Medical Center to a facility at Fort Devens, Massachusetts.
Dzhokhar Tsarnaev has been in hospital since his arrest following a huge police operation a week ago.
He was found badly injured in a boat in a suburban backyard. His brother Tamerlan was killed during the manhunt.
Many of the injured have also been treated at the Beth Israel Deaconess Medical Center, and were reported to be unhappy at having the surviving bombing suspect in the same building.
The US Marshals Service said the accused, whose condition has been described as fair, was taken overnight to the Federal Medical Center Devens some 40 miles (65km) west of Boston.
Dzhokhar Tsarnaev was charged, by a magistrate at his hospital bedside earlier this week, with using a weapon of mass destruction and malicious destruction of property resulting in death.
He could be sentenced to death if convicted on either count.
Having suffered apparent gunshot wounds to the head, neck, legs and hand, he was reported to have responded to questions in writing because a throat wound left him unable to speak.
The pair are thought to have planned the attack themselves, without help from foreign militants, and are suspected of having become radicalised online.
Dzhokhar Tsarnaev has said he and his brother were angry about the US wars in Iraq and Afghanistan.
The FBI has come under scrutiny following revelations that it interviewed Tamerlan Tsarnaev at the request of Russia amid concern he had become a follower of radical Islam, but investigators found nothing and closed the case.
Tamerlan Tsarnaev was added to a terrorism watch list 18 months ago at the CIA's request, according to US media reports.
Whats your Opinion on this? Kindly Share with us what you feel by uisng the comment box below.
Source: BBC
Be Sociable! Share this