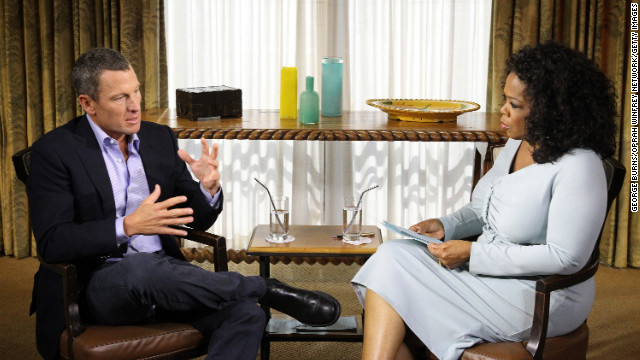 Even at the age of 41 Lance Armstrong's thirst for competition remains undimmed.
But the disgraced doper's quest to take part in a swimming event in Texas has been sunk before he's even hit the water.
According to CNN News.
Armstrong was banned from cycling for life by the United States Anti-Doping Agency after they accused him of running the "most sophisticated, professionalized and successful doping program" the sport had ever seen.
He refused to cooperate with USADA's investigation and was stripped of his seven Tour de France titles, later admitting taking performance enhancing drugs in an interview with Oprah Winfrey.
Armstrong had hoped to compete at the Masters South Central Zone Swimming Championships in his home town of Austin this weekend, thinking it was not subject to USA or World Anti-Doping Agency codes.
But after news of his entry in the 500, 1,000 and 1,650-yard freestyle events, swimming's governing body FINA stepped in to object to his participation.
A statement posted on FINA's website confirmed the competition was under the jurisdiction of U.S Masters Swimming and quoted FINA rule DC 15.1.
It reads:
"The Testing, therapeutic use exemptions and hearing results or other final adjudications of any Signatory to the Code which are consistent with the Code and are within the Signatory's authority, shall be recognized and respected by FINA and its Member Federations."
As a result they added:
"FINA wrote a letter to the U.S. Masters Swimming (with copy to US Aquatic Sports and USA Swimming) requesting not to accept the entry of Mr. Lance Armstrong in the above mentioned competition."
Whats your Opinion on this Share with us what you feel by using the comment box below