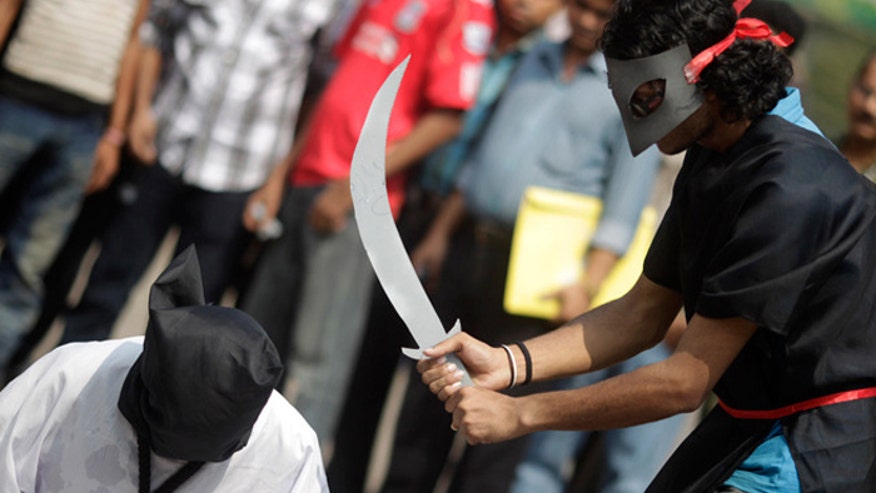 A Saudi Arabian woman (Laila Bint Abdul Muttalib Basim) was publicly beheaded in Mecca earlier this week, after she was dragged through the street and held down by four police officers.
She was executed by sword on Monday in Islam's holiest city after being convicted of the sexual abuse and murder of her seven-year-old step- daughter, The Independent reported on Friday.
A video showed how it took three blows to complete the execution, while the woman screamed "I did not kill. I did not kill,".
The video which appeared on YouTube, was removed as a violation of the site's policy on "shocking and disgusting content."
In a statement released on their official website, the Saudi Ministry of Interior said that the death penalty in the Burmese woman's case was warranted due to the "enormity of the crime," and was carried out to "restore security" and "realize justice," Vice reported.